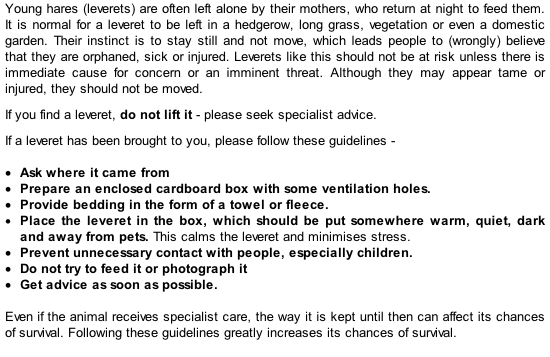 Please use this form to request advice about leverets
Privacy Policy
The personal data we collect is limited to name and contact details.
Personal data is used only for the purpose for which it is collected.
We do not share your personal data with anyone else without your express consent.
Individuals can contact us to make a subject access request.
For more information please see this Guide to the General Data Protection Regulation